Wednesday, October 11th, 2017
Don't wait for bad weather. Book your service now.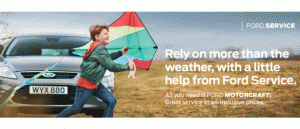 The winter months can be the most demanding for your vehicle so it is absolutely essential that you make sure it is up to the job.
Breakdowns are a lot more common at this time of year and breaking down in ice or snow can be particularly unpleasant.
For added peace of mind call Golds now on 01543 376 438 and get you vehicle booked in for a check up.
Essential things that need to be checked:
Tyres – the only things between you and the road.  Depth of tread and any damage all need to be checked.
Lights – all need to be working.  A faulty bulb is not only a danger to you and other motorists but could end up with you being pulled over by the police.
Wind Screen Wipers – need to be checked for any damage.  They need to be pliable and free from any splits or cracks.  Old blades can become brittle over time and leave streaks on your screen.
Battery – one of the most common faults in the cold weather is a dead battery.
Coolant / Anti freeze – The level and strength of your anti freeze both need checking.
Screen Wash – The wash jets need to be clear of obstructions and the water needs to be directed at the screen.  It's also a good idea to make sure you use a wash solution with anti freeze in it.  (That doesn't mean putting anti freeze into a normal screen wash).