Car Tyres and Van Tyres in Brownhills
At our Garage in Brownhills, we can supply and fit most makes of tyre. We offer a FREE fitting service for cars and vans. You can give us a call on 01543 452067 to see if your tyre is in stock today, if not, we can always get it in for you within an hour.
Whatever vehicle you drive, from a small city car to a large van, they all have one thing in common; the tyres are the only part in contact with the road. It is therefore crucial to ensure that they are in good condition as poor condition tyres can be dangerous, illegal, waste fuel and invalidate your car insurance. The legal limit for minimum depth of the tread on your tyres is 1.6 millimetres, across the central ¾ of the tread around the complete circumference of the tyre.
It's important that you check your tyres on a regular basis and change your tyres well before they reach the minimum 1.6mm thread.
More reasons to get your tyres from Golds Garage in Brownhills.
Our Garage in Brownhills is the place you can trust to assess the state of your tyres because we have:
GREAT PRICES ON ALL TYRES RANGING FROM BUDGET TO PREMIUM QUALITY
ACCESS TO ALL MAJOR MAKES OF TYRE TO ENSURE MAXIMUM AVAILABILITY AND BEST TYRE OFFERS
ABILITY TO ADVISE WHICH TYRE IS MOST APPROPRIATE FOR YOUR CAR AND YOUR POCKET TO SAVE YOU TRYING TO DECIDE BETWEEN THE LARGE NUMBER AVAILABLE.
Our aim is to make purchasing the correct tyre, at the right price, as simple as possible.
Avon Tyres
Bridgestone Tyres
Continental Tyres
Firestone Tyres
Hankook Tyres
Michelin Tyres
Pirelli Tyres
See the table below for some of our tyre prices (more sizes and brands available).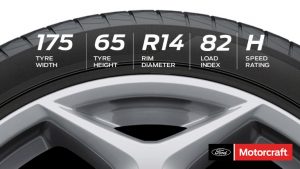 TYRE PRICES
SIZE
PRICE
175/65/R14
£47.80
195/50/R15
£49.00
195/60/R15
£54.00
195/65/R15
£49.00
195/70/R15C
£64.00
195/75/R16C
£79.00
205/50/R17
£66.00
205/55/R16
£49.00
205/60/R16
£62.50
215/50/R17
£72.00
215/55/R16
£66.00
215/65/R16C
£85.00
215/75/R16C
£85.00
225/40/R18
£65.00
225/50/R17
£75.00
235/65/R16C
£85.00
215/65/R15C
£89.00

IF YOU DO NOT SEE YOUR TYRE SIZE LISTED ABOVE THEN

PLEASE GIVE US A CALL ON 01543 452067

ALL PRICES 

INCLUDE

VAT & FITTING,

FREE FITTING

PLUS VALVE £2.50, PLUS DISPOSAL £1.50

WHEEL BALANCING £9.00/WHEEL

FRONT WHEEL ALIGNMENT £29.00

FOUR WHEEL ALIGNMENT £55.00

PUNCTURE REPAIR £15.00
Book Your MOT, Service, Repair, Warranty or Recall Online
Special Offer - Book Your MOT from £29 ( or £24 when booked with a Service. )
We are pleased to announce we are now fully open.
In the event that you need to contact Golds Garages Ford please use the following contact details:-
Email –
service@goldsgroup.co.uk
Phone - 01543 452 067
Please stay safe during this difficult time.
Kind Regards
The Golds Garages Team