Hassle free ownership

Your Ford in the palm of your hand.
Keep all your Ford's important information in one place.

Ford financing, the fast and easy way.
Access and manage your car finance through Ford Credit.

Ford Service Booking at your finger tips.
Book a service stress free.
Seamless Travel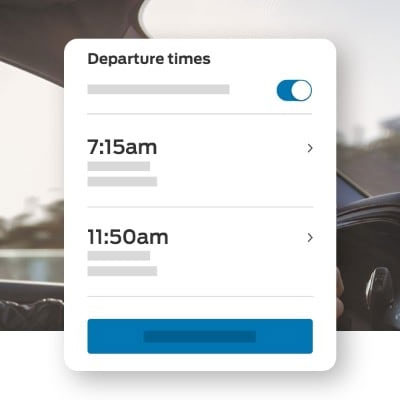 Always arrive on time.
Get to your destination faster with real-time Live Traffic updates.
Find things to do instantly.
Find and share destinations with your car.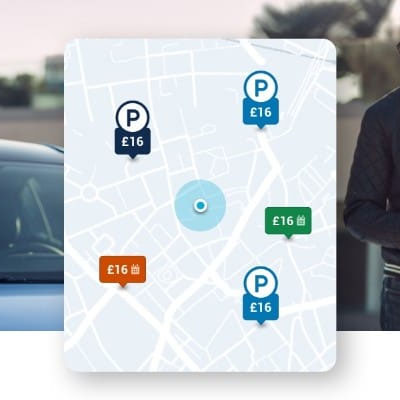 Spend less time going round in circles.
Find the best parking spot at the best price.
The New FordPass Connect* modem and FordPass app enables you to interact with your car like never before. That's because a range of connected services in your vehicle, and on your smartphone, work together to keep you effortlessly connected on every journey.
Up-to-date traffic information
Live Traffic†† enhances your SYNC 3 Navigation system by delivering real-time traffic updates every 30 seconds. This is our most accurate and up-to-date navigation system ever, and includes traffic information for all roads, rather than just the major roads. The technology then adjusts your recommended route based on the traffic conditions, helping you to arrive more relaxed and on time. Live Traffic is complementary with FordPass Connect for the first two years.­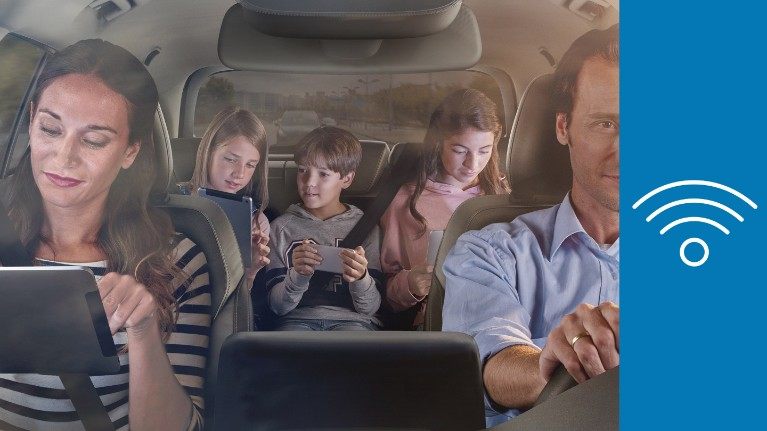 Effortless connectivity
With an in-car Wi-Fi hotspot offering speeds of up to 4G LTE‡‡, you don't need to use your smartphone's valuable data allowance to stay online. You can effortlessly connect a maximum of ten devices to the hotspot, load your favourite streaming services, and make those long journeys feel a lot shorter for any passengers or children travelling in your car. FordPass Connect comes with 3 months or 3GB of complementary data. Afterwards you can buy data bundles for a day, a month, or even a year from Vodafone. See their website for details.
Added peace of mind
Launching on the All-New Ford Focus, eCall** is a potentially life-saving feature that's designed to reduce the time between a serious accident occurring and assistance being provided by the emergency services. In the unlikely event of an accident, FordPass Connect can automatically place an eCall to the emergency services and provide them with your vehicle's location. You can also press an SOS button in your car to contact the emergency services directly if you witness an accident or require emergency assistance.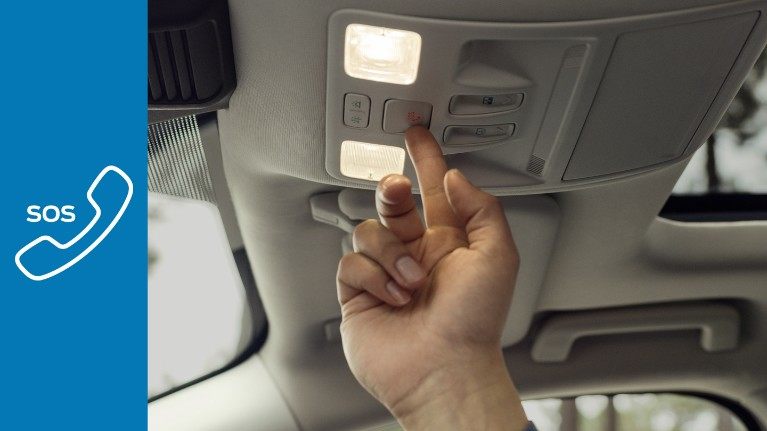 Connect to a range of remote features with the FordPass app
FordPass Connect becomes even more powerful when it's paired with your smartphone via the FordPass app. Once connected, you can take advantage of a host of innovative new features.
Start your engine from anywhere
In vehicles with an automatic transmission, you can now use your phone to start your car's engine from the comfort of your home, office, or anywhere else. This helps you make sure your car is de-iced, warm and ready to go when you are. This feature automatically locks the doors while the engine is on, and the vehicle still requires your key before it can be driven. So don't worry your car will stay safe.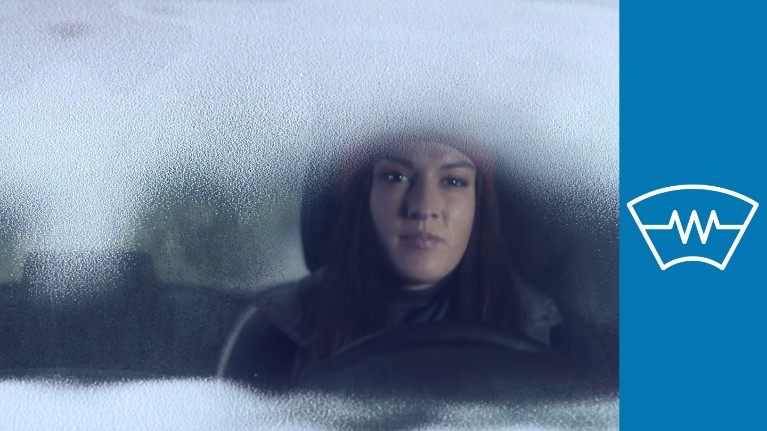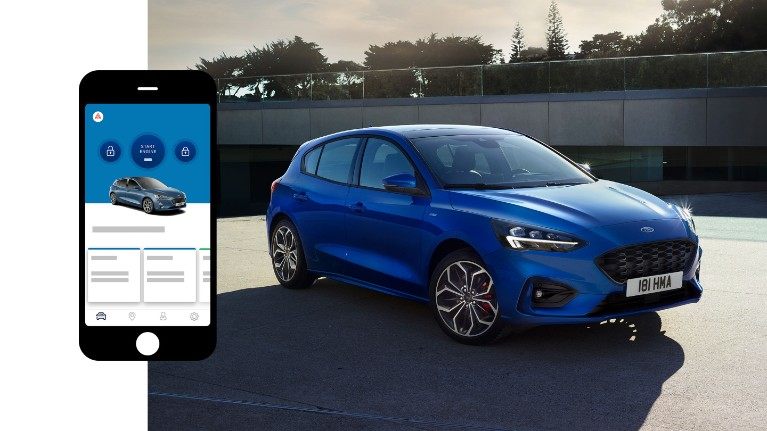 Remote locking and unlocking
Using the FordPass app, you can now lock and unlock your vehicle remotely. This simple feature means there's no need to rush back to your vehicle when you can't remember if you locked the doors. And if you want to let a friend or family member access your vehicle, but you can't meet them in person, then you can unlock the doors with a tap of the app.
Never forget where you parked again
Find your way back to your car when you park in an unfamiliar place, or if you simply can't remember where you left it. A map in the FordPass app shows your car's exact location.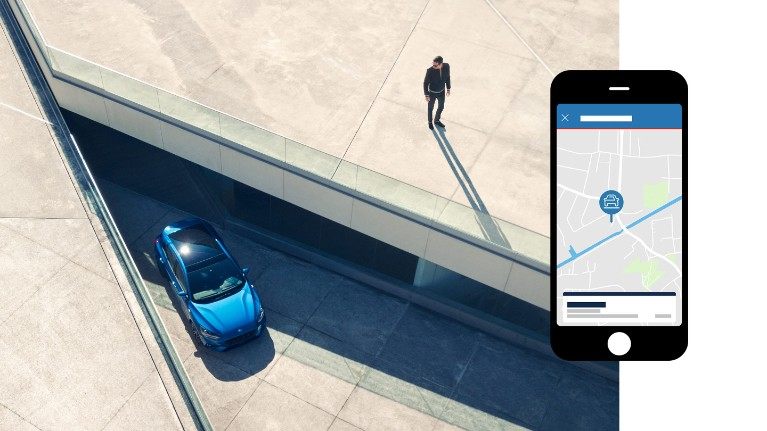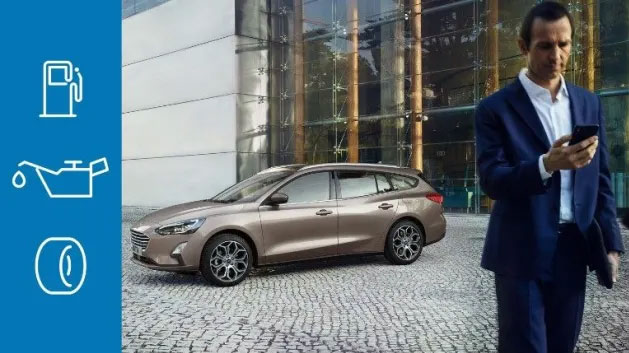 Make sure your car is ready for the road ahead
With the Vehicle Status feature you can check your car's fuel level, tyre pressure and mileage before you actually get behind the wheel. Simply check the FordPass app to give you the confidence that your car's ready for its next journey.
Vehicle Health Alerts
Receive Vehicle Health Alerts directly to your smartphone. Amongst a range of useful notifications, the app can tell you when to change your oil, when a lightbulb's failed, or whether your engine's overheating. The alert will tell you the exact issue and even give you a recommended course of action. Additionally, you can call Roadside Assistance or schedule an online appointment with your preferred Ford Dealer, all within the app.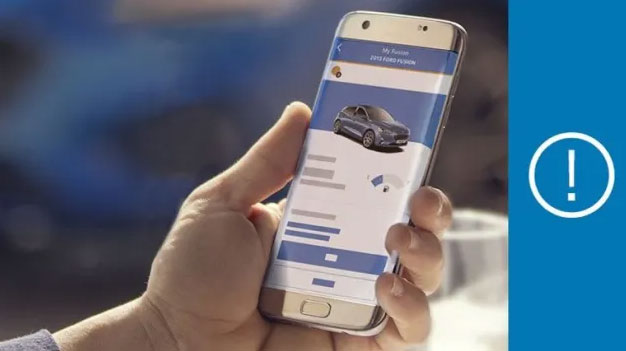 [†]For Passenger Vehicles: This is the manufacturer's Recommended 'On the Road' price for the model shown. It includes delivery to Dealer, 12 months Government Vehicle Excise Duty, Government First Registration Fee, cost of number plates (estimated) and VAT (at 20%) but excludes any available retail Customer Saving.

[‡]This is the Basic Recommended Retail price excluding VAT, any available Customer Saving, and 'On the Road' costs such as delivery to Dealer, 12 months Government Vehicle Excise Duty, Government First Registration Fee and cost of number plates.

[*]FordPass Connect is an optional extra. The on-board modem will be connected at the time of vehicle delivery. You may choose to opt in/opt out of certain data sharing. The technology will be made available in selected markets in 2018, with the remaining markets following through 2019.

[††]Screen appearance may vary. Depending on your device, you'll need to connect to SYNC 3 via a USB cable for iOS models or via Bluetooth® for Android devices. You can use Live Traffic in those vehicles equipped with SYNC 3 and satellite navigation. These include: Focus, C-MAX and Grand C-MAX (built after September 2016); Kuga, Transit Connect, Ranger (built after October 2016); Mondeo, S-MAX, Galaxy, All-New Fiesta (built after 15th May 2017), Mustang (built after 1st March 2017) and Edge (built after 15th March 2017).