Car Servicing on All Makes & Models
Give your car excellent care and attention with a fully approved manufacturer service from Golds Garages. Our expert technicians will follow the exact service schedule for your vehicle, and will only use parts.

Making sure your car has a full manufacturer servicing history will preserve its value and keep it in optimum condition.
Why choose a manufacturer service at Golds Garage?
12 months' guarantee on all parts and labour.
Highly trained technicians and genuine Ford parts.
A tailored service that considers your car's make, model, mileage and age.
Free car pick-up and return service by appointment.
Courtesy cars available.
Free Wash
A full Ford manufacturer service history that will help preserve your car's future resale value.
We have lowered the price of our servicing AND add an MOT from just £35.00
We have extensive workshops where we carry out servicing and repairs on most vehicle makes and models.
Also available we have our tyre and exhaust bay.
We service all makes and models including: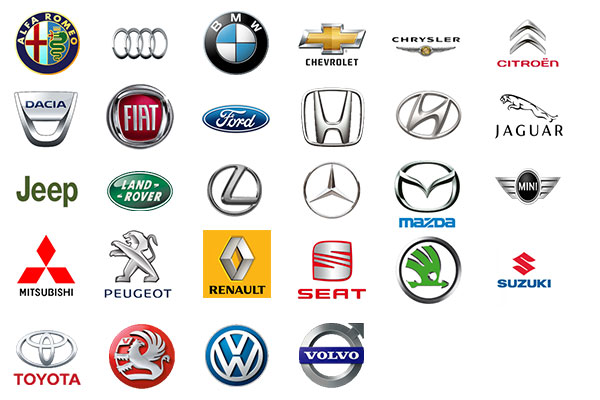 Ford BlueService Servicing
When you choose a Manufacturer Approved Service for your Ford, you'll receive all the benefits of Ford BlueService. This package has been designed by Ford to help keep you moving, maintaining your car in the very best condition. And now, Golds Garages has also added a year of UK and European roadside assistance.
Simply have your Ford serviced at Golds Garage Ford and you will receive 12 months' roadside assistance, which will protect you for any journeys you make across Europe – and it even covers caravans and trailers, too.
Maximise the lifespan and value of your car with regular car servicing at Golds Garages.
Golds Garage Ford offer Fixed price service options which are an ideal choice for your car service. The quoted price is the price you pay when you collect your car, unless additional work is agreed to.
Most modern car service intervals range from 10,000 miles or 12 months to 20,000 miles or 24 months, so it is important that servicing is carried out as recommended by your vehicles manufacturer to ensure your car or van runs at it's best.
For all vehicles we use data provided by your vehicles manufacturer to ensure the all service requirements are completed along with ensuring the correct consumables are used such as the correct oil, filters and spark plugs if they are needed. This ensures your vehicle will be serviced to the standards of the main dealers using the same specifications.
Under EU regulations, you no longer have to take your vehicle to a main dealer to keep your warranty intact, so bring your vehicle to Golds Garages for a service. Golds Garage is a Ford Authorised Service Centre offering Ford Motorcraft Servicing along with servicing all makes and models.
What type of services are there?
Full Service
A full service is recommended every 10,000 miles or 12 months (whichever is sooner) to keep your vehicle running smoothly. During a Full Service a full vehicle check is completed and replacement of oil and filter, air filter replacement. Our technicians can service any make and model of car.
Interim Service
An interim service is ideal for customers who do lower mileage and is recommended between full services every other year. For very high mileage users (over 2000 miles a month) we recommend an Interim Service to ensure your vehicle is running at its best every six months between Full services.
Winter Healthcheck
Our 21 Point Winter Healthcheck is a fantastic way to ensure your vehicle runs smoothly throughout the winter months. We can't think of anything worse than getting stuck out in the cold waiting for recovery. Because of this we recommend having your car checked before the winter sets in. For more information on our Winter Healthcheck visit our dedicated page here;
https://goldsgarages.co.uk/book-online/
What's included in a service?
Vehicle on the ground
INTERIM SERVICE
FULL SERVICE
Check all interior warning lights and horn
✓
✓
Check condition and operation of all seatbelts
✓
✓
Check operation of interior and exterior lights and switches
✓
✓
Check front and rear windscreen wipers and washers
✓
✓
Check condition and security of windscreen and rear view mirror
✓
✓
Check PAS, auxiliary and fan belts and top up power steering reservoir
✓
✓
Check pollen/cabin filter
✓
✓
Check battery condition and security
✓
✓
Check clutch operation
✓
✓
Check handbrake operation and travel
✓
✓
Check and top up gearbox oil/axle oil/transfer box oil (if applicable)
✓
✓
Check and top up brake fluid & anti-freeze
✓
✓
Carry out under body inspection (check for any corrosion)
✓
✓
Replace engine oil & oil filter(special or long life oils at extra charge)
✓
✓
Check condition and security of steering, suspension, mountings and gaitors
✓
✓
Check exhaust system for security and leaks
✓
✓
Check security of fuel lines, brake pipes, hoses and handbrake cables visually
✓
✓
Check for signs of leakage from cylinders/calipers (if appicable)
✓
✓
Check condition of tyres and adjust tyre pressures (if required)
✓
✓
Check and top up clutch fluid
✓
Lubricate door hinges, catches and locks (where required)
✓
Check engine cooling fan
✓
Replace air filter
✓
Replace spark plugs if applicable (at extra cost)
✓
Check engine and gearbox mounts for wear
✓
Check condition and operation of front and rear brakes
✓
Any additional work is subject to additional charge.
All makes and models are catered for at Golds Garage Ford. Covering the areas of Brownhills, Aldridge, Stonnall, Sutton Coldfield, Streetly, Little Aston, Birmingham, Erdington, Lichfield, Burntwood, Heath Hayes, Bloxwich, Cannock, Great Wyrley, Cheslyn Hay, Penkridge, Norton Canes, Hednesford, Tamworth and Great Bar.
Book Online
MOT's
MOT Class 4 (Cars & Small Vans)
- £45.00
or £35 when booked with a service
MOT Class 4 (All Campervans)
- £55.00
or £45 when booked with a service
Book Online Today
MOT Class 5L (Minibuses)
- £49.00
or £45 when booked with a service
Book Online Today
MOT Class 7 (Large Commercial Vehicles)
- £49.00
or £45 when booked with a service
Book Online Today
SERVICING
For Vehicles up to 1600cc

Interim Service - £139.00
Interim Service plus MOT - £174.00
Full Service - £220.00
Full Service plus MOT - £255.00

For Vehicles above 1600cc and below 2000cc

Interim Service - £155.00
Interim Service plus MOT - £190.00
Full Service - £239.00
Full Service plus MOT - £274.00
For Vehicles above 2000cc and below 3000cc

Interim Service - £180.00
Interim Service plus MOT - £215.00
Full Service - £259.00
Full Service plus MOT - £294.00
Add the following extras to your service..

Brake Fluid Change - From £49.00
Anti-Freeze Change - £55.00
Air-Con Check & Re-gas - from £89.00
Wheel Alignment - £45.00
Dealer Diagnostics - £95.00
Summer/Winter Healthcheck - £26.95
DPF Filter Cleaning - £POA
*Specialist filters, specialist oil and spark plugs will be charged extra.