Electric & Hybrid Vehicles – Clear, Simple Advice!
Electric cars and vans can be a confusing subject, but don't worry we're here to help you with clear, simple advice.

Mild-Hybrid Electric Vehicle
In the case of a mild hybrid, the conventional combustion engine is assisted by a battery driven electric motor. Although the electric battery cannot power the car itself, the assistance it provides reduces emissions.

Hybrid Electric Vehicle
A Hybrid Electric Vehicle (HEV) utilises two sources of power - conventional and electric. The vehicle will automatically switch between the two depending on the speed of travel. When crawling through heavy city traffic, for example, a HEV will switch to electric power and will not use the conventional engine at all.

Plug-In Hybrid Electric Vehicle
A Plug-In Hybrid Electric Vehicle (PHEV) is similar to a HEV in that it uses both conventional and electric power sources, but the battery is much larger and as a result the vehicle is able to travel further distances using solely electric power. They need to be plugged into a charging point in order to recharge the electric battery.

All-Electric Vehicle
The All-Electric Vehicle (E) is driven purely by electricity. Simply plug in to a charging point to charge and the car will take care of the rest.
How and where to charge your EV
Charging an electric car is a little different to filling the tank with petrol or diesel, but the basic concept remains the same. You need to make sure your car has sufficient power to get from A to B, stopping to top-up along the way if necessary. With over 100,000 charging points across Europe you can rest assured that you'll never be far from your next charge.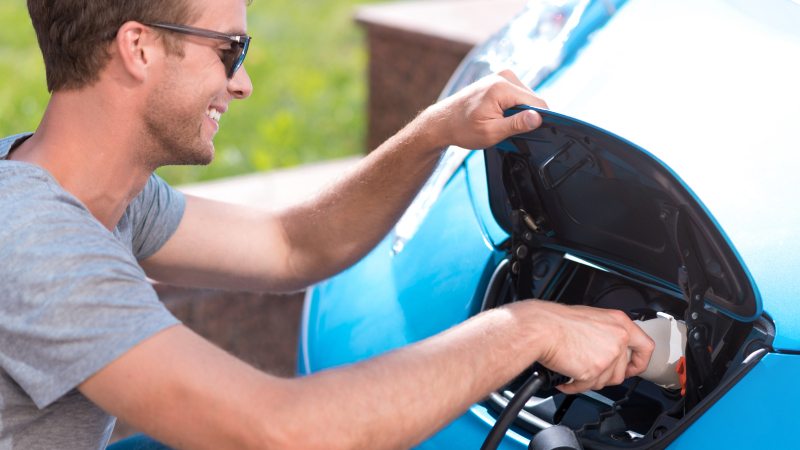 Charging at home
As long as you have off-street parking, you'll be able to get a charging point installed.

You'll receive a cable from the manufacturer to connect to the socket - simply plug it in to your EV to begin charging, just like a smartphone.

You can also connect your electric car to a standard 3-pin socket in your house, but this takes a lot longer to achieve full charge.
Charging on-the-go
Plenty of public destinations now provide electric charging points including supermarkets, shopping centres, restaurants and car parks. They'll often let your charge for free to encourage you to visit, but you usually need to bring your own cable.

For longer journeys, most motorway service stations now offer rapid charging points.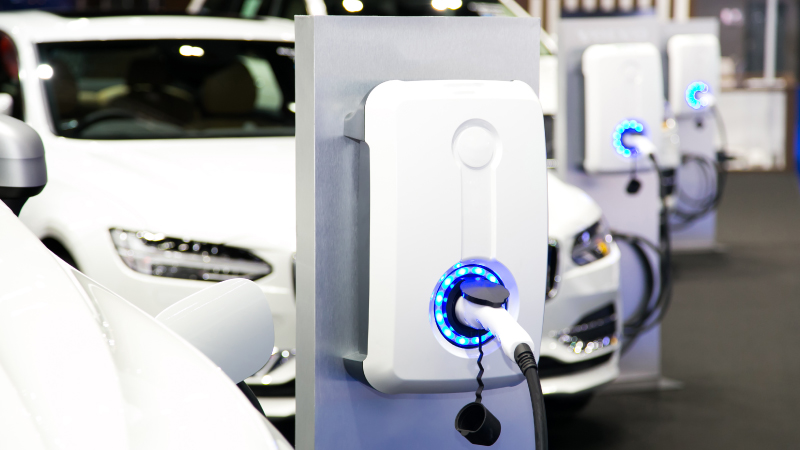 Charging at work
A lot of workplaces are getting on board with the electric revolution and now offer charging points in their car parks for employees to recharge during the work day.
Key Features
Ford Transit Van Annual Service

When it comes to the service, maintenance and repair of your Ford Transit, look no further than Golds Garages.

Did you know we are your local, family owned franchised dealer operating in Brownhills and Lichfield offering service and quality at independent garage prices.

Tyres

At our Garage in Brownhills, we can supply & fit most makes of tyre. We also offer a fitting service for cars & vans.

Ford EasyPay

Get interest free finance on all your servicing & repairs at Golds Garages Ford.

Spread the cost of your servicing and repairs for up to 4 months with our simple, structured interest free finance package.

Ford Vehicle Pick Up and Delivery Service

Golds Garage can arrange to collect your vehicle and deliver it back to you after service or repairs so you can get on with running your business.

Please contact our team to confirm availability.

Ford Video Check

Ford Video Check†† is a visual reporting tool that allows our expert technicians to check 30 different elements of your vehicle's health, so we can literally show you that you're in good hands. You'll receive a competitive estimate upfront for any work needed, but you're under no obligation to have it done.

Ford specialist systems and diagnostics equipment

Our state-of-the-art equipment is designed to ensure quick and accurate fault diagnosis. Golds Garage will access Ford systems to identify any outstanding Field Service Actions required to improve the vehicle's performance.

MOTs and more

Class 4 MOT - £45.00

Class 7 MOT - £49.00

Class 5L MOT (Minibuses) - £49.00

Transparent prices

It pays to get your car maintained by the people who know it best. Our Ford trained staff and technicians not only use Ford Quality Parts, but use a transparent and competitive price quotation and menu system. That's in addition to great value offers on both servicing and repairs.

Ford Assistance

For swift breakdown recovery and ultimate peace of mind, Emergency Service is available on every Ford vehicle 24 hours a day, 7 days a week, 365 days a year, wherever you are in Europe.

Ford Car & Van Hire Available at this Dealership

A wide range of Ford vehicles available for rental. We cover the whole of the West Midlands including Cannock, Brownhills, Little Aston, Sutton Coldfield, Aldridge, Streetly and Lichfield.

Service Activated Roadside Assistance

Roadside Assistance is activated automatically at every routine service, with extended coverage valid from the date of service for 12 months, or until the next service is due.

Weekend Working

Don't worry if you can't make it Monday to Friday, Golds Garage are open Saturdays with opening hours: from 7.30 a.m. to 3.00 p.m.